PV Sindhu advances to Malaysia Masters semifinals, Kidambi Srikanth out | Badminton News – trendswire
KUALA LUMPUR: Indian star midfielder PV Sindhu advanced to the semifinals of the malaysian teachers Super 500 Tournament with a hard-fought victory over Yi Manzhang of China in the women's singles here on Friday.
While double Olympic medalist Sindhu, the sixth seed in the tournament, beat the lower-ranked Yi Man Zhang of China 21-16, 13-21, 22-20, Prannoy won 25-23, 18-21, 21- 13 over Kenta Nishimoto. from Japan in the quarterfinals.
Sindhu faces seventh seed and world number nine Gregoria Mariska Tunjung of Indonesia in the semifinals on Saturday. Tunjung defeated second seed Yi Zhi Wang of China in the quarterfinals 21-18, 22-20.
Tunjung has been in fine form recently and Sindhu had lost to her in the final of the Spanish Masters in Madrid in straight games in April. However, the Indian will reach the semifinals with a 7-1 advantage against Tunjung.
World number nine Prannoy takes on 57th ranked Christian Adinata of Indonesia, who beat kidambi srikanth 16-21, 21-16, 21-11 in other quarterfinals, in Saturday's semifinals.
Prannoy has never played the 21-year-old Adinata, who started playing at the senior level last year.
For Sindhu, world number 13, it was something of revenge for his round of 32 loss to 18th-ranked Zhang at the All England Open earlier this year. She had also beaten her Chinese opponent in the same tournament last year.
The first game was intriguing. Sindhu found herself on the back foot as she trailed 0-5, but bounced back well to make it 10-1. After that, Sindhu led everything and won the first game 21-16.
In the second game, Zhang learned his lessons and did not allow Sindhu to return unlike the first. From 2-2, it was Zhang who led until the end to make it 1-1.
The decider was head to head throughout and could have gone either way. From 12-equal, the midfielders did not give themselves more than two points of advantage, and so it was until 17-equal.
But from there, Sindhu took a 20-17 lead, but Zhang won the next three points to level the score at 20-20. But ultimately, Sindhu kept his nerve to grab the next two points to win the third game and the match.
Prannoy also found himself in a melee with Nishimoto in the first game when the duo were tied at 12, 17 and 20. They were even on the next three points before Prannoy won 25-23.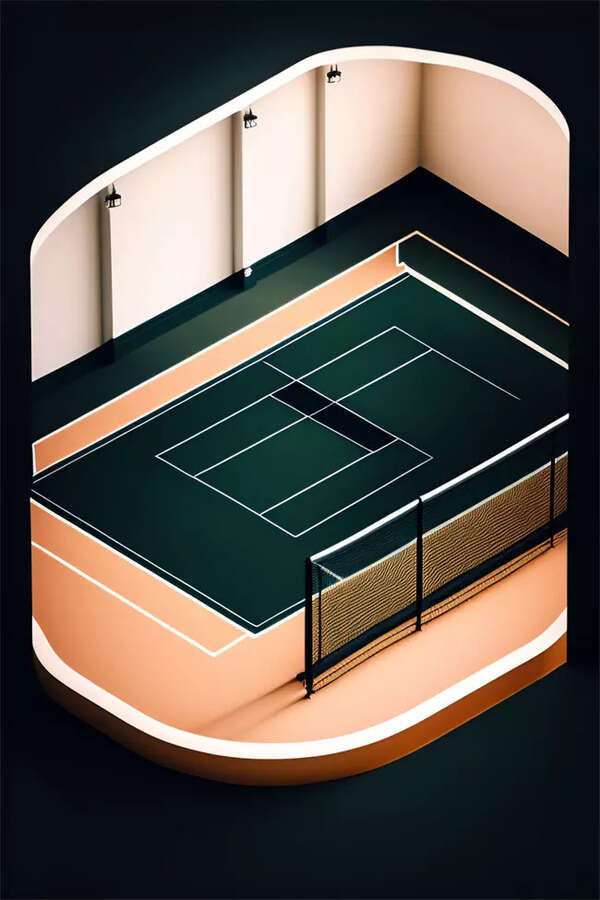 The second game went like the first initially, but Nishimoto surged ahead after 9-9 to take a 17-11 lead. Prannoy fought back to close the gap, but it wasn't enough as his Japanese opponent made it 1-1.
The decider, however, turned out to be a one-sided affair in favor of Prannoy, as he simply outplayed his opponent after 4-4 to win easily and pocket the match.
In another men's singles quarterfinal, Srikanth lost 21-16, 16-21, 11-21 to Adinata in 57 minutes to withdraw from the tournament.